Motorhome and campervan hire
Rent from local owners across Europe
Hire a motorhome, campervan or converted van
and travel all across Europe!
Popular motorhomes and campervans
Do you own a motorhome, campervan or converted van?
Rent it out!
Discover the advantages of the motorhome, campervan and converted van rental between individuals in 4 steps.
Create your ad
for free in only 2 min

Manage your
rental requests on your own terms

Meet the owner
to hand over the keys

Receive your payment
and continue to rent out
Allow your vehicle all the adventures
it deserves and reap the rewards in cash!
A community of motorhome lovers already enjoying
private motorhome hire
Confidence and security praised by our members.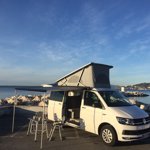 Marguerite and her friends rented our camper for 10 days. They are fantastic, lovely people. The communication was perfect and they returned the van in perfect condition. Highly recommended!!!
Fantastic - I can highly recommend this campervan and the owners are the nicest people you could ever meet. Luc collected and dropped us to the airport and was a terrific host. I can only have pra...
This was our second rental @ Yescapa and we have been very satisfied. However, they should think of another way of dealing with the deposit. Cash or cheque is not of this centur...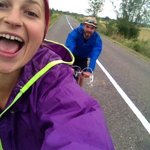 Sarah and Bob with their two boys are a very beautiful family! We had really good conexion! At the end of their rental, everything was great, they took great care of the camperv...
A service rated 5 stars by the users
4.7/5

• Based on 18,248 reviews
Rent a motorhome
Yescapa is the European leader in motorhome, campervan and van hire between individuals. With more than 3,804 vehicles, we have the largest rental fleet in Europe and offer a large and varied choice: low-profile, A-Class or coachbuilt motorhome, campervan or converted van.
Travel all over Europe
in a motorhome, campervan or converted van
With more than 3,804 vehicles available in Europe, you're sure to find the ideal travel companion.
Destinations
Don't know what type of vehicle
is for you?
On Yescapa.com, you can rent motorhomes between individuals for great value.
The Campervan
Practical and mobile
Its friendly appearance and small size allows you to go where you want. The converted van is a universal vehicle: the perfect mix of homeliness and mobility.
The Motorhome
Family friendly and comfortable:
Particularly adapted for travelling with the family, the motorhome offers you the ultimate comfort. It provides you with a real sense of freedom by giving you independence on your journey
The Converted Van
Be in control of your getaway:
Discrete and manageable, the converted van is halfway between a van and a motorhome. It's the perfect compromise between quality, comfort and suitable vehicle dimensions.
Travel off the beaten track!
#yescapa
Join our travel community, and share your experiences on Instagram.